The holiday season is upon us, and this time of year is often accompanied by family, food, and festivities of all kinds.
The holidays can also bring up stress, anxiety, and feelings of loneliness for many of us. If you or anyone you know could use some help navigating the holidays this year, this is for you!
Please read out this year's Best Therapies Holiday Mental Health Resource Guide – full of helpful tips and strategies provided by our amazing team.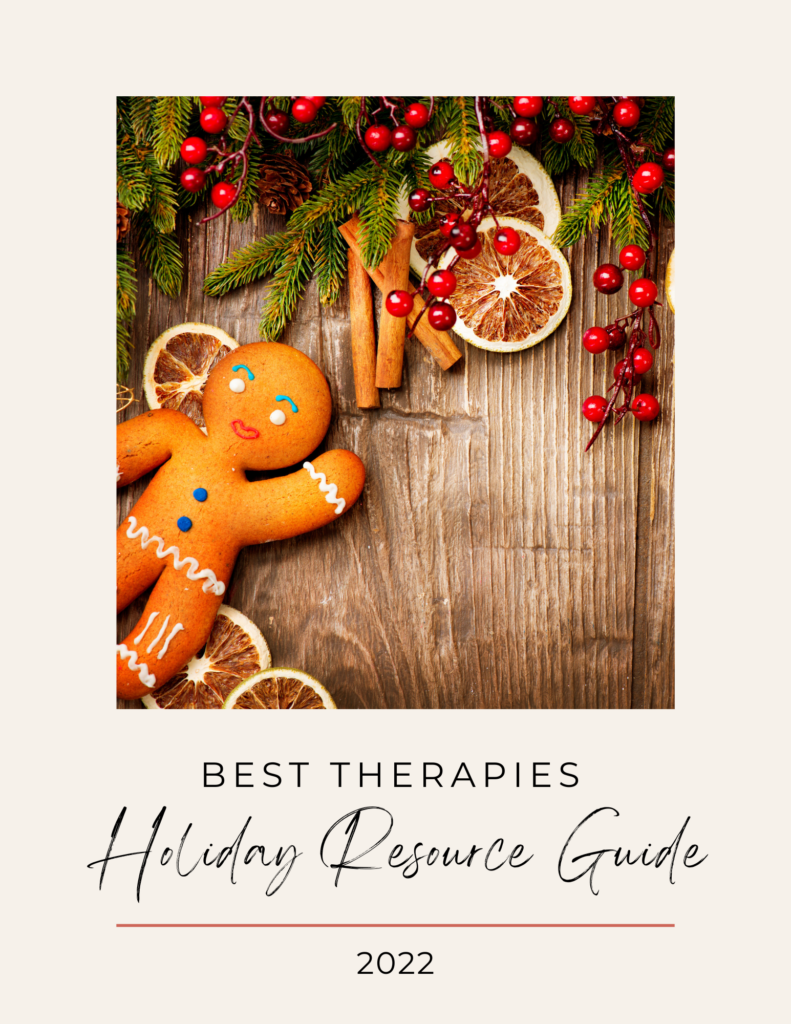 The holidays can be a time of great joy. It can also be a time of great stress. And that's ok! There's no right or wrong way to feel about the holidays. No matter what comes up for you, here at Best Therapies, we have your back. Check out the therapist-approved resources from our team to help you manage this holiday season!
Resource Guides
ADHD Resource Guide 
(Created by Alyse Ruriani)
Social media accounts to help you explore and understand ADHD 
Apps created to help manage ADHD
Favorite books to learn more about ADHD
Trans Resource Guide 
(Created by Clark Hazel)
Favorite books to learn more about ADHD\
Hormone therapy services in Illinois
Changing your name and gender in Illinois
Exploring gender affirming surgery
Gender affirming clothing and voice lessons
Holiday Resource Guide 2021
Self care strategies to help you de-stress
Grounding techniques using your body, senses, and breath
Additional information on crisis help lines and Chicago based food insecurity resources
Mindfulness Apps For Sleep, Anxiety And Stress